Years of experience
and a daily commitment to you
Pat Renn and Kathryn Edmunds have more than 60 years of combined experience as wealth managers, and both are Certified Financial Planner™ practitioners. They work closely together, sharing their respective knowledge and wisdom, when discussing recommendations or designing financial plans or investment portfolios.
Together with Laura Martin and Tyler Renn, our entire team takes pride in being a boutique practice. We intentionally limit our practice to serving clients who are a good fit for our capabilities and services, and find value in what we do. We have three licensed professionals and limit the number of individuals, families and organizations we advise to no more than 100 to ensure we provide the highest caliber of service to our clients. In addition, our team is fortunate to have an advisory board comprised of well-respected individuals to help us refine our practice and further enhance how we serve our clients.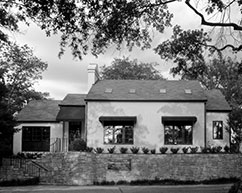 Our office location and design reflect our boutique-style practice. We are located in a neighborhood of shops and professional practices. The comfortable, home-like atmosphere of our office is no coincidence, as it was originally a private home built in the 1940s.